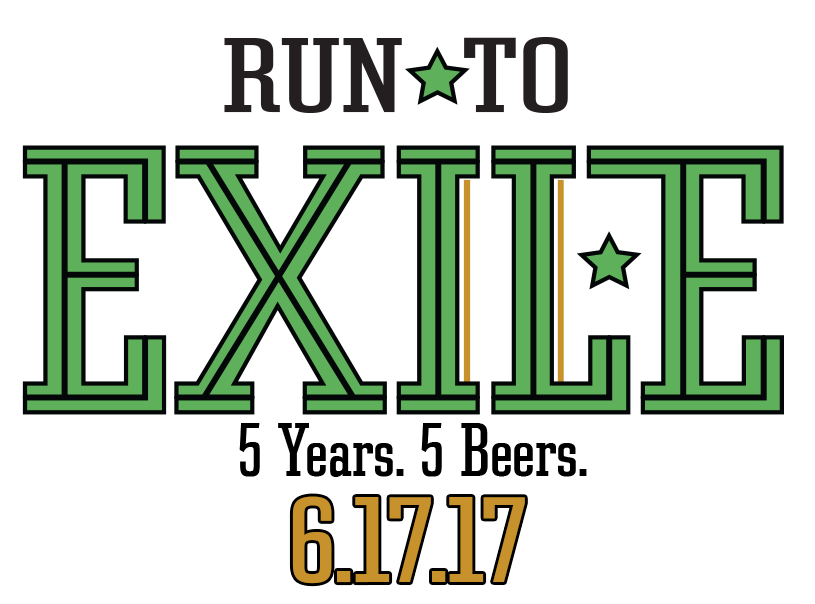 The Run to Exile is a one-of-a-kind excuse to drink delicious craft beer cunningly disguised as a road race. 
General Info
The Run to Exile is June 17 at 9AM. The start and finish is at Exile Brewing Co.  
Your registration gives you a tshirt, Exile Brewing Co pint glass, your first beer, with a party and more beer after you finish, plus schwag from other sponsors!
Get in touch with us on Facebook, Twitter, Instagram by clicking on the icons to the left. Or, send us an email HERE.
As important as our great participants, we won't have a race without AWESOME VOLUNTEERS! We'll need all the help we can get to help with set up/ tear down, packet pickup, directing runners, manning shuttles, handing out water at aid stations, and various other simple, but necessary tasks. As a volunteer, you get all the same schwag as runners and you won't be as tired afterwards! Sign up HERE to volunteer!!!
Stein Holding Contest
Are you signed up to race? Then you're signed up to participate, if you're tough enough, in the Run to Exile Stein Holding Contest! Hold a 1 liter stein full of beer perpendicular to your shoulder, for AS LONG AS YOU CAN! We'll be giving away an entire PALLET OF BEER!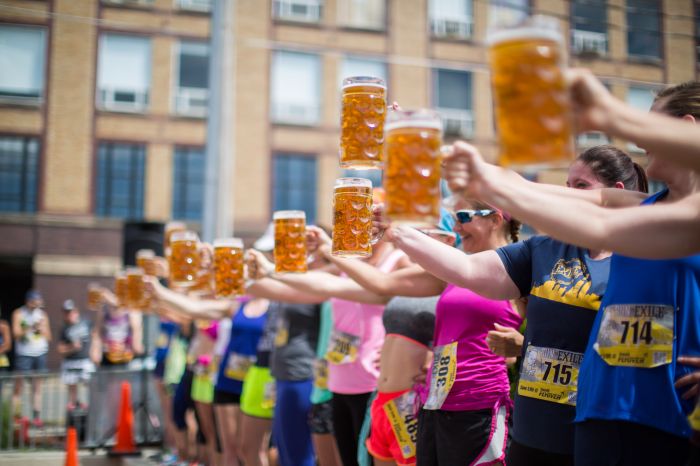 We will run the contest with as many heats as necessary to determine the winners! Start working those shoulders! It'll be a test of strength, endurance, and of course, figuring out who you'll share your beer with!