Registration Will Re-Open Soon!
The Run to Exile is a one-of-a-kind excuse to drink delicious craft beer cunningly disguised as a road race. 
General Info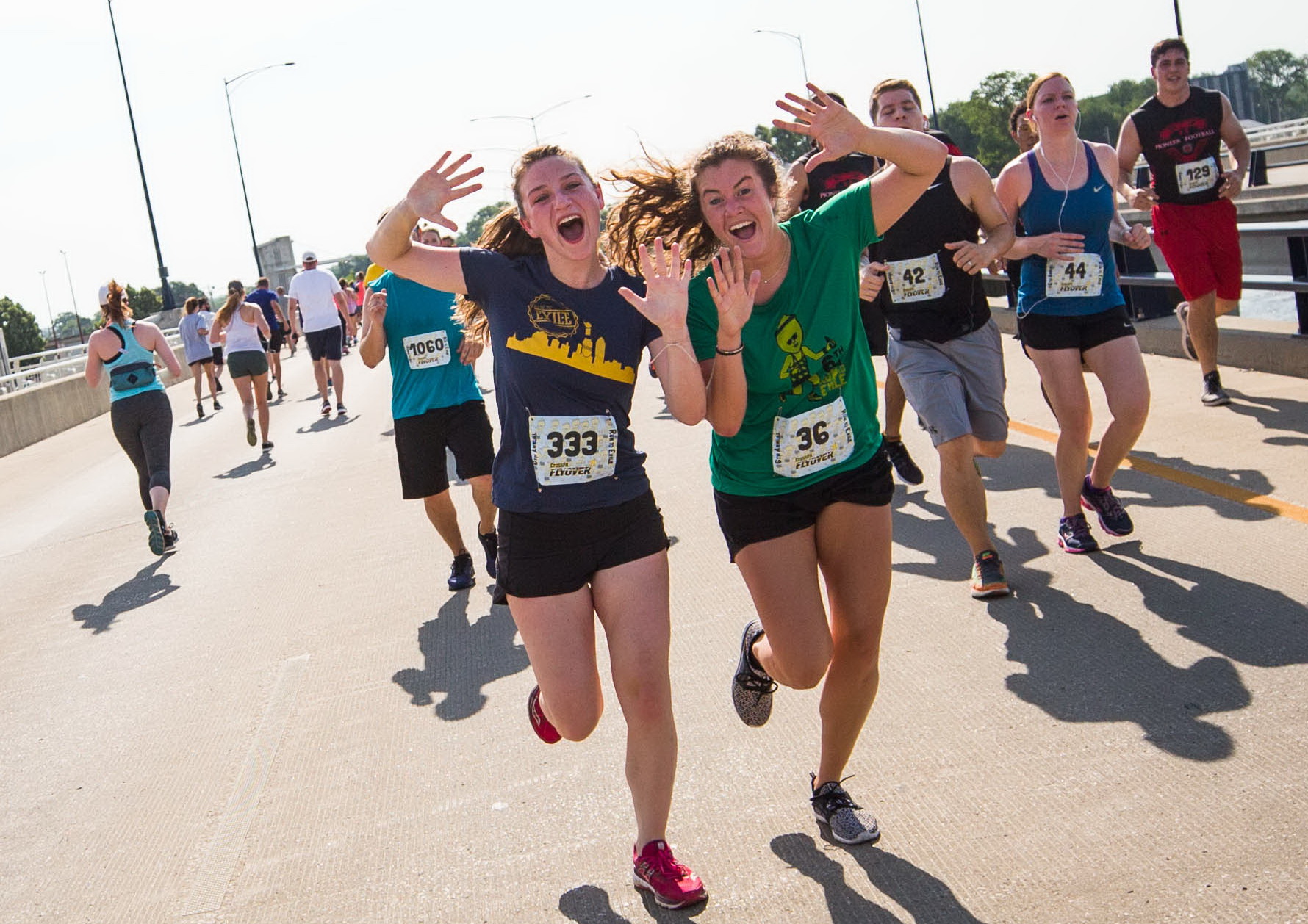 The Run to Exile brings you both a 5K and 10K race through downtown Des Moines on September 19, 2020 at 9AM!
Registration Gives You!
Asics Tech Shirt
Custom Bib with Chip Timing
Custom Exile Brewing Pint Glass
Your First Beer
Stein Holding Contest
Post-Race Party! 
Get in touch with us on Facebook, Twitter, Instagram by clicking on the icons to the left. Or, send us an email HERE.
After the Run, It's the After Party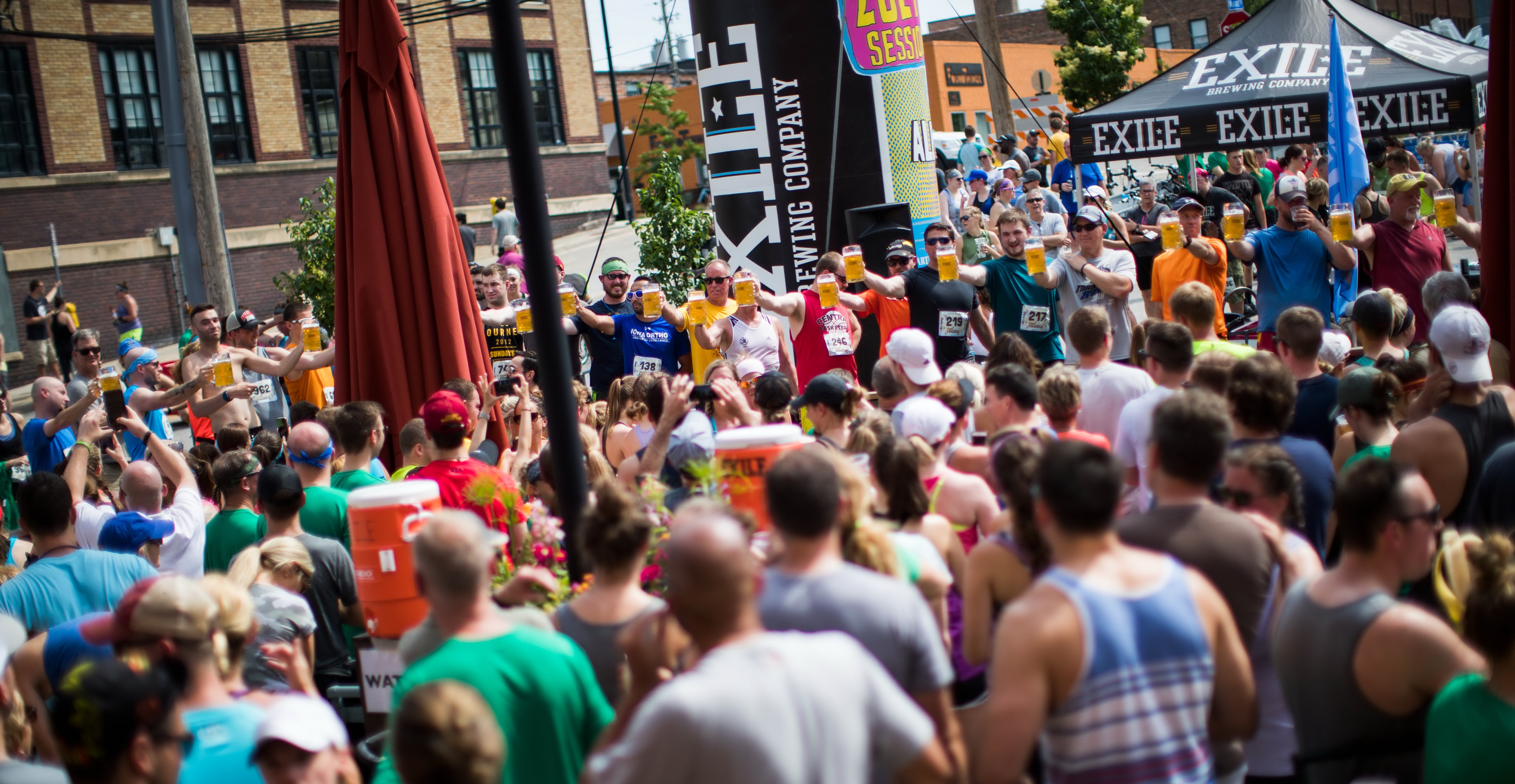 Once you cross the finish line, we've got your first beer covered! If you're not a beer drinker or under age, we'll have options for you too!
Be sure to stick around for post race awards, food, games, music and the famous STEIN HOLDING CONTEST! 
Stein Holding Contest
Are you signed up to race? Then you're signed up to participate, if you're tough enough, in the Run to Exile Stein Holding Contest! Hold a 1 liter stein full of beer perpendicular to your shoulder, for AS LONG AS YOU CAN! The top male and female stein holders win a gift package AND their weight in beer from Exile Brewing Co!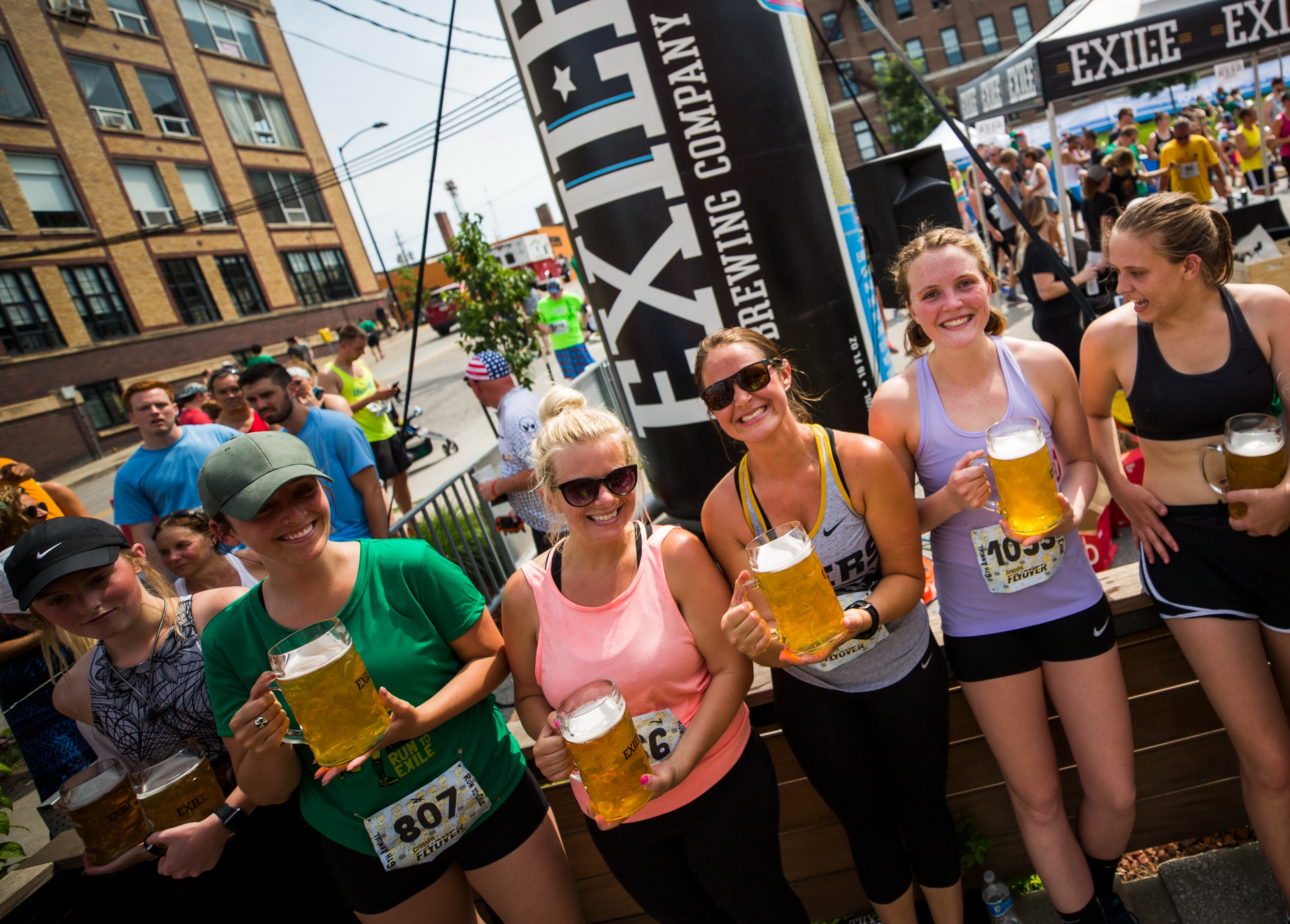 We will run the contest with as many heats as necessary to determine the winners! Start working those shoulders! It'll be a test of strength, endurance, and of course, figuring out who you'll share your beer with!